CALL FOR PARTICIPATION
Exobrain – Natural language question answering for human-machine knowledge communication (Exobrain 2016)
January 18, 2016, Hong Kong, China
In conjunction with the 3rd International Conference on Big Data and Smart Computing (BigComp) 2016
Purpose and Scope
With the amount of textual data increases rapidly, it is important to find not only appropriate, but also more trustworthy answers to user's natural language questions. Natural language question answering systems have proven to be helpful to users because they can provide succinct answers that do not require users to wade through a large number of documents. In this workshop, we would like to discuss research outcomes of Exobrain project, consisting of natural language processing, information extraction, ontology reasoning and population, question answering technologies.
The theme of this workshop is to discuss recent progress of Natural language question answering technology for providing knowledge services with users. Prospective authors are cordially invited to submit their original contributions covering completed or ongoing work related to the following research areas:
Natural language question analysis
IR-based question answering
Knowledge-based question answering
Natural language processing
Multi-agent communication and problem solving
Autonomous intelligent collaboration framework
Distributed task planning and execution
Ontology-based knowledgebase
Knowledge-based negotiation and verification
Intention recognition and analysis
Information extraction
Paraphrasing and textural entailments
Ontology population and reasoning
---
IMPORTANT DATES
Paper Submission Due

November 07, 2015 November 29, 2015 (23:59, HKT)

Notification of Acceptance

November 22, 2015 December 6, 2015 December 9, 2015

Camera-Ready Papers

December 13, 2015 December 16, 2015

Workshop

January 18, 2016
---
ORGANIZATIONAL COMMITTEE
Workshop Organizers and Program Chairs
Sang-Kyu Park, ETRI, Korea
Hyunki Kim, ETRI, Korea
Chang-Eun Lee, ETRI, Korea
Ho-Jin Choi, KAIST, Korea
Program Committee
Chang-Ki Lee, Kangwon National University, Korea
Cheol-Young Ok, Ulsan University, Korea
Gahgene Gweon, KAIST, Korea
Geun-Sik Jo, Inha University, Korea
Hong-Gee Kim, Seoul National University, Korea
Hyuk-Cheol Kwon, Pusan National University, Korea
Il-Hong Suh, Hanyang University, Korea
In-Cheol Kim, Kyonggi University, Korea
Jae-Sung Lee, Chungbuk National University, Korea
Jeong Hur, ETRI, Korea
Ji-Ae Shin, HongIk University, Korea
Jongho Nang, Sogang University, Korea
Jongmoon Baik, KAIST, Korea
Joon-Ho Lim, ETRI, Korea
Jung-Jin Yang, The Catholic University of Korea, Korea
Key-Sun Choi, KAIST, Korea
Kyung-Il Lee, Saltlux, Korea
Mun-Yong Yi, KAIST, Korea
Myung-Gil Jang, ETRI, Korea
Se-Young Park, Kyungbook University, Korea
Soo-Jong Im, ETRI, Korea
Sung-Hyon Myaeng, KAIST, Korea
Young-Guk Ha, Konkuk University, Korea
Young-Tack Park, Soongsil University, Korea
---
KEYNOTE SPEECH
Exobrain: Hyper Connected Knowledge and the Future of AI
Speaker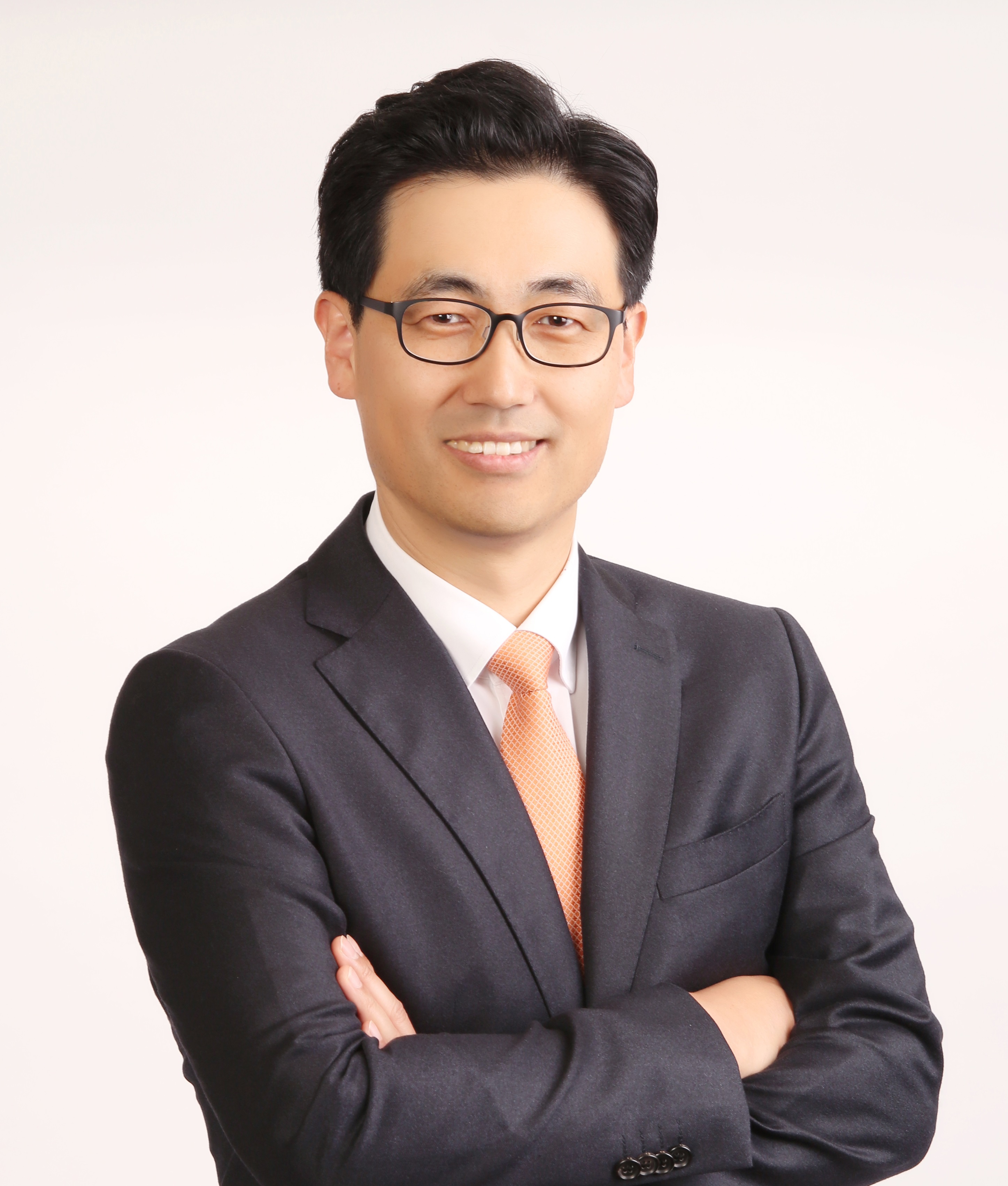 Abstract
'Artificial Intelligence' is one of the hottest keywords and re-emerging areas in the ICT industry, and becomes more crucial because we are living in a society which makes increasing use of big data and knowledge intensive technologies. Only a few years ago, nobody forecasted this new wave of AI and industrial demand for machine learning and reasoning powers. In the near future, there would be no doubt that we need to augment the capability of human brain to solve our future problems or optimize our businesses and life as well. In this presentation, the speaker introduces the concept of Exobrain including Deep QA, knowledge learning, reasoning, practical application, business impact and technical challenges. Audience will understand the concept of hyper connected knowledge and how AI can help us to prepare the future.
Bio
Tony Lee is the president and CEO of Saltlux Inc., the Big Data Analytics and Artificial Intelligence (AI) Company, headquartered in Seoul, Korea. He received B.S. and M.S. in Electrical and Electronic Engineering from Inha University of Korea. He held a professor's position in Inha University, teaching Information and Communication Engineering. He was a chairman of the 'KM and ECM Industrial Consortium', and a director of the 'Korea Association for Semantic Information Technology' and 'Society for Computer Intelligence'. Tony is one of the few pioneers in the field of Artificial Intelligence in Asia, contributing to Korean Government's R&D plan for AI technology and to the industrial dissemination. Tony is a chief advisory board member of 'Ministry of Science, ICT and Future Planning' and 'Ministry of Government Administration and Home Affairs'. He was honored with 'Best Paper Prize' from Samsung, 'Best Software Award' from Korean Government and the president of Korea, and the 'Order of Industrial Service Merit' from Korean Government. Tony is also one of leaders of Exobrain project and the several EU FP7 projects. He has authored more than 60 papers, articles, and reports so far.
---
LIST OF ACCEPTED PAPERS
Yoo Jin Lim, Gwangui Hong, Donghwan Shin, Eunkyoung Jee and Doo-Hwan Bae.

A Runtime Verification Framework for Dynamically Adaptive Multi-agent Systems

Kyosung Jeong, Youngkyoung Ham and Tony Lee.

Dual-Spiral Methodology for Knowledgebase Constructions

Kyuyeol Han, Jun-Hwan Jang, Jaean Lee and Youngmin Ahn.

Implementation of Retrieval System for Prior Art Candidate Search

Zae Myung Kim, Young-Seob Jeong and Ho-Jin Choi.

Understanding News Stories through SVO Triplets

Haeyong Shin, Byung-Gul Ryu, Woo-Jong Ryu, Geunjae Lee and Sangkeun Lee.

Bringing Bag-of-phrases to ODP-based Text Classification

Seungmin Lee, Young B Park and Soojin Park.

A Case Study of Self-adaptive Software in the Dynamic Reconfiguration of IT Ecosystem

Dae-Hee Lee, Kyeong-Sik Park, Jin-Sung Park, Seong-Hun Park, Young-Seok Son and Young-Guk Ha.

Design and Implementation of Service-Oriented Meta-Knowledge Base for Collaboration of Distributes Smart Devices

Heeryon Cho and Jong-Seok Lee.

Data-Driven Feature Word Selection for Clustering Online News Comments

Won-Tae Joo and Young-Seob Jeong.

Political orientation detection on Korean newspapers via sentence embedding and deep learning

Hyo Jin Do, Young-Seob Jeong, Ho-Jin Choi and Kwangjo Kim.

Another Dummy Generation Technique in Location-Based Services

Hyeyoung Lee.

Collective Intelligence-based Idea Platform with Linked Data

Woo Young Kwon and Il Hong Suh.

Probabilistic Tourist Trip--planning with time--dependent Human and Environmental factors

Sung-Min Kim and Young-Guk Ha.

Automated Discovery of Small Business Domain Knowledge Using Web Crawling and Data Mining

Sung Won Moon and Gahgene Gweon.

Korean Paraphrase recognition using support vector regression with morphological feature
---
---
PROGRAM
08:30-09:30, January 18 (Monday), 2016
Keynote Speech (Chair: Ho-Jin Choi, KAIST, Korea)
Exobrain - Hyper Connected Knowledge and the Future of AI

Tony LEE (Saltlux inc., CEO and President)
09:30-10:30, January 18 (Monday), 2016
Session WS3-1: Knowledge Discovery and Classification
(Chair: Soojin Park, Sogang University, Korea)
Dual-Spiral Methodology for Knowledgebase Constructions

Kyosung Jeong, Youngkyoung Ham, and Tony Lee (Saltlux Inc.)

Automated Discovery of Small Business Domain Knowledge Using Web Crawling and Data Mining

Sung-Min Kim, and Young-Guk Ha (Konkuk University)

Bringing Bag-of-phrases to ODP-based Text Classification

Haeyong Shin, Byung-Gul Ryu, Woo-Jong Ryu, Geunjae Lee, and Sangkeun Lee (Korea University)
11:00-12:30, January 18 (Monday), 2016
Session WS3-2: Feature Selection and Machine Learning
(Chair: Jae-Sung Lee, Chungbuk National University, Korea)
Implementation of Retrieval System for Prior Art Candidate Search

Kyuyeol Han, Jun-Hwan Jang, Jaean Lee, and Youngmin Ahn (WISEnut)

Data-Driven Feature Word Selection for Clustering Online News Comments

Heeryon Cho (Kookmin University), and Jong-Seok Lee (Yonsei University)

Understanding News Stories through SVO Triplets

Zae Myung Kim, Young-Seob Jeong, and Ho-Jin Choi (KAIST)

Political orientation detection on Korean newspapers via sentence embedding and deep learning

Won-Tae Joo, Young-Seob Jeong, and Kyo-Joong Oh (KAIST)
14:00-16:00, January 18 (Monday), 2016
Session WS3-3: Autonomous Intelligent Collaboration Frameworks and IT Ecosystems
(Chair: Chang-Eun Lee, ETRI, Korea)
Probabilistic Tourist Trip-planning with Time-dependent Human and Environmental Factors

Woo Young Kwon, Mingu Kim, and Il Hong Suh (Hanyang University)

A Runtime Verification Framework for Dynamically Adaptive Multi-agent Systems

Yoo Jin Lim (Oracle Korea), Gwangui Hong (KFTC), Donghwan Shin, Eunkyoung Jee, and DooHwan Bae (KAIST)

A Case Study of Self-adaptive Software in the Dynamic Reconfiguration of IT Ecosystem

Seungmin Lee, Young B Park (Dankook University), and Soojin Park (Sogang University)

Design and Implementation of Service-Oriented Meta-Knowledge Base for Collaboration of Distributes Smart Devices

Dae-Hee Lee, Kyeong-Sik Park, Jin-Sung Park, Seong-Hun Park, Young-Seok Son, and Young-Guk Ha (Konkuk University)

Collective Intelligence-based Idea Platform with Linked Data

Hyeyoung Lee (Innopolis Foundation)
16:30-18:00, January 18 (Monday), 2016
Session WS3-4: Big Data Analytics for Geographical Information and Security
(Chair: Eunkyoung Jee, KAIST, Korea)
Bigdata analytics on CCTV images for collecting traffic information

Hyeongsoon Im, Bonghee Hong, Seungwoo Jeon, and Jaegi Hong (Pusan National University)

Extraction of Weather Information on Road using CCTV Video

Jiwan Lee, Bonghee Hong, Yongdeok Shin, and Yang-Ja Jang (Pusan National University)

Another Dummy Generation Technique in Location-Based Services

Hyo Jin Do, Young-Seob Jeong, Ho-Jin Choi, and Kwangjo Kim (KAIST)