CALL FOR PARTICIPATION
2nd International Workshop on Big Data Analytics for Healthcare and Well-being (BigData4Healthcare 2017)
February 13, 2017, Jeju Island, Korea
In conjunction with the 2017 IEEE BigComp 2017
Purpose and Scope
Healthcare and well-being is an important area of research in many countries as one of the emerging application domains for both big data and smart computing. This workshop aims to create opportunities to share on-going works and enhance collaboration among healthcare researchers related to big data or data science, and to foster new innovations of big data and smart computing in the areas of mobile healthcare, smart homes, digital cities, innovations in healthcare and sensing devices, and other related areas.
Prospective authors are cordially invited to submit their original contributions covering completed or ongoing work related to the area of big data analytics for healthcare and well-being. The topics include but are not limited to:
Smart health and big data
Data mining and data science for healthcare
Big data analytics and social media for healthcare
Smart devices and hardware for healthcare
Smart location-based services for healthcare
Models/tools for smart computing in healthcare
Innovations in healthcare and sensing devices
Security and privacy for big data in healthcare
Cloud and grid computing for healthcare
Standards for big data in healthcare
---
PAPER SUBMISSION
Prospective authors are invited to submit their papers, 2~4 pages, in English according to the IEEE two-column format for conference proceedings. The direct link for paper submission is https://easychair.org/conferences/?conf=bigdata4healthcare20. All submissions will be peer-reviewed by the Program Committee of the workshop.
---
IMPORTANT DATES
Paper Submission Due

December 27, 2016 January 07, 2017 (Final) (23:59, PST)

Notification of Acceptance

January 05, 2017 January 15, 2017

Camera-Ready Papers

January 15, 2017 January 18, 2017

Workshop

February 13, 2017
---
ORGANIZATIONAL COMMITTEE
Program Co-Chairs
Ho-Jin Choi, KAIST, Korea
Lingyun Zhu, Chongqing University of Technology, China
Min Song, Yonsei University, Korea
Program Committee
Ahsan Khandoker, Khalifa University, UAE
Alex Rudniy, Fairleigh Dickinson, USA
Amjad Gawanmeh, Khalifa University, UAE
Changseok Bae, Daejeon University, Korea
Christopher C. Yang, Drexel University, USA
Hani Saleh, Khalifa University, UAE
Harish Bhaskar, Khalifa University, UAE
Hyeoun-Ae Park, Seoul National University, Korea
Illhoi Yoo, University of Missouri, USA
Kulwinder Singh, University of South Florida, USA
Kyuchang Kang, ETRI, Korea
Meenakshi Mishra, University of Kansas, USA
Nan Xiang, Chongqing University of Technology, China
Ying Ding, Indiana University, USA
Yong Wang, Chongqing University of Technology, China
Yong-Ik Yoon, SookMyung Women's University, Korea
Youssef Iraqi, Khalifa University, UAE
Yu-Chae Jung, SookMyung Women's University, Korea
---
KEYNOTE SPEECH
Patient Safety Events Prediction and Prevention using Clinical Big Data from Electronic Health Records
Speaker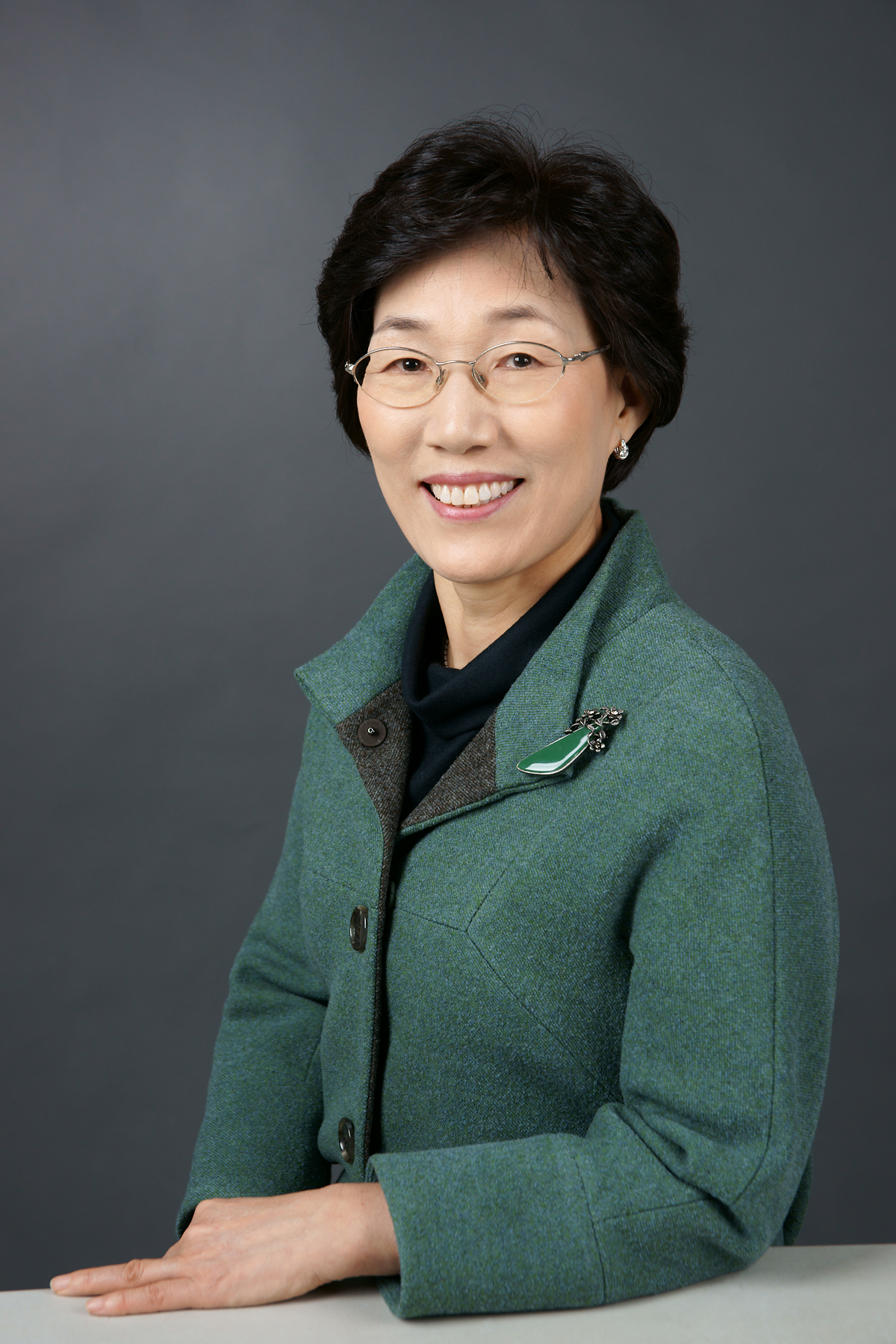 Hyeoun-Ae Park
Professor, College of Nursing, Seoul National University, Korea
President, International Medical Informatics Association
Abstract
The study aims to develop and test a patient safety event prediction and prevention system integrated with electronic health records (EHR) system. Specific objectives are to develop risk prediction models for patient safety events such as fall, pressure ulcer and adverse drug events of chemotherapy using big data analytics and integrate the models into EHR, and to develop an evidence-based CDSS providing healthcare providers with tailored recommendations to prevent and manage these patient safety events.
We used a database containing EHRs of the patients discharged from Jan 1, 2015 to May 31, 2016 in a tertiary teaching hospital in Korea. The case group consists of patients with a safety event and the control group without any safety event during hospital stay. Features were extracted from 10 different data sources and normalized based on criteria such as completeness, currency, structure and granularity of documentation. Significant features were selected using data visualization techniques and univariate statistical analyses. For fall and pressure ulcer, Cox-hazard model was used to predict the time of patient safety event and logistic regression to predict the risk of patient safety event. For side effect of chemotherapy, neural network architectures were used.
The performance of prediction models for measures of binary and survival outcomes was assessed using a variety of different methods and metrics such as goodness of fit statistics, area under the ROC curve, sensitivity and specificity, and true positives.
Bio
Hyeoun-Ae Park is the President of International Medical Informatics Association (IMIA). She is also a professor of College of Nursing at Seoul National University (SNU) teaching Nursing and Medical Informatics at SNU. Prior to joining SNU in 1992, she was a research fellow at Korean Institute of Health and Social Affairs. Dr. Park received her BS in Nursing from SNU, her MS and PhD in Biostatistics and Health Informatics from the University of Minnesota. She had been a visiting scholar at health informatics department at the University of Minnesota, and SNOMED CT International at the College of American Pathologists. Her areas of research are healthcare vocabulary and terminology, especially around ICNP and SNOMED CT. Her recent research focuses on ontology as a framework for social big data, and data mining and big data analytics in healthcare. She served as a vice president of the IMIA in charge of Working Groups and Special Interest Groups for over 6 years from 2007 to 2013. She also served as the chair of NI Special Interest Group of the IMIA from 2012 to 2015. She received 2004 Distinguished Leadership Award for Internationals and School of Nursing 100 Distinguished Alumni Award in 2008 from University of Minnesota. She is a Fellow of American Academy of Nursing. She received Lael Cranmer Gatewood Distinguished Lectureship Award for her leadership in Health Informatics at the 50th anniversary of Health Informatics Program at University of Minnesota.
---
LIST OF ACCEPTED PAPERS
Data Collection and Analysis of Smartphone Use and Sleep of Secondary School Children

, Heejune Ahn, Giang T. Nguyen, Heyoung Lee (SeoulTech), Sun-Jin Jo, Eun-Jin Kim, and Hyeon-Woo Yim (Catholic University of Korea)

Neural Network-based Autonomous Navigation for a Homecare Mobile Robot

, ByungSoo Ko, Ho-Jin Choi, Chansol Hong, Jong-Hwan Kim, Oh Chul Kwon, and Chang D. Yoo (KAIST)

Discriminative Restricted Boltzmann Machine for Emergency Detection on Healthcare Robot

, Han-Gyu Kim, Seung-Ho Han, and Ho-Jin Choi (KAIST)

Diagnosing Cervical Cell Images Using Pre-trained Convolutional Neural Network as Feature Extractor

, Jonghwan Hyeon, Ho-Jin Choi (KAIST), Byung Doo Lee, and Kap No Lee (Seegene Medical Foundation)

Rehabilitation Posture Correction Using Deep Neural Network

, Seung-Ho Han, Han-Gyu Kim, and Ho-Jin Choi (KAIST)

Context-based Healthy Lifestyle Recommendation for Enhancing User's Wellness

, Chae-Gyun Lim, Zae Myung Kim, and Ho-Jin Choi (KAIST)

Multi-source Food Hazard Event Extraction for Public Health

, Hwon Ihm, Kyoungrok Jang, Kangwook Lee, Gwan Jang, Min-Gwan Seo, Kyoungah Han, and Sung-Hyon Myaeng (KAIST)

Clinical Opinions Generation from General Blood Test Results Using Deep Neural Network with Principle Component Analysis and Regularization

, YouJin Kim, Han-Gyu Kim, Jonghwan Hyeon, and Ho-Jin Choi (KAIST)

Predicting High-Risk Prognosis from Diagnostic Histories of Adult Disease Patients via Deep Recurrent Neural Networks

, Jung-Woo Ha, Adrian Kim, Dongwon Kim (NAVER Corp.), Jeonghee Kim (NAVER LABS Corp.), Jeong-Whun Kim, Jin Joo Park, and Borim Ryu (Seoul National University Bundang Hospital)
---
PROGRAM
08:30-09:45, February 13 (Monday), 2017
Keynote Speech
(Chair: Ho-Jin Choi, KAIST)
Patient Safety Events Prediction and Prevention using Clinical Big Data from Electronic Health Records

Hyeoun-Ae Park (Seoul National University; President of International Medical Informatics Association)
09:45-10:30, February 13 (Monday), 2017
Session WS1-1: Deep Learning Techniques for Medical Applications
(Chair: Jung-Woo Ha, NAVER Corp.)
Clinical Opinions Generation from General Blood Test Results Using Deep Neural Network with Principle Component Analysis and Regularization

YouJin Kim, Han-Gyu Kim, Jonghwan Hyeon, and Ho-Jin Choi (KAIST)

Diagnosing Cervical Cell Images Using Pre-trained Convolutional Neural Network as Feature Extractor

Jonghwan Hyeon, Ho-Jin Choi (KAIST), Byung Doo Lee, and Kap No Lee (Seegene Medical Foundation)

Predicting High-Risk Prognosis from Diagnostic Histories of Adult Disease Patients via Deep Recurrent Neural Networks

Jung-Woo Ha, Adrian Kim, Dongwon Kim (NAVER Corp.), Jeonghee Kim (NAVER LABS Corp.), Jeong-Whun Kim, Jin Joo Park, and Borim Ryu (Seoul National University Bundang Hospital)
10:30-11:00
Coffee Break
11:00-11:45, February 13 (Monday), 2017
Session WS1-2: Healthcare Robotics and Rehabilitation
(Chair: Han-Gyu Kim, KAIST)
Rehabilitation Posture Correction Using Deep Neural Network

Seung-Ho Han, Han-Gyu Kim, and Ho-Jin Choi (KAIST)

Neural Network-based Autonomous Navigation for a Homecare Mobile Robot

ByungSoo Ko, Ho-Jin Choi, Chansol Hong, Jong-Hwan Kim, Oh Chul Kwon, and Chang D. Yoo (KAIST)

Discriminative Restricted Boltzmann Machine for Emergency Detection on Healthcare Robot

Han-Gyu Kim, Seung-Ho Han, and Ho-Jin Choi (KAIST)
11:45-12:30, February 13 (Monday), 2017
Session WS1-3: Big Data Techniques for Healthcare and Well-Being
(Chair: Young-Seob Jeong, SoonChunHyang University)
Data Collection and Analysis of Smartphone Use and Sleep of Secondary School Children

Heejune Ahn, Giang T. Nguyen, Heyoung Lee (SeoulTech), Sun-Jin Jo, Eun-Jin Kim, and Hyeon-Woo Yim (Catholic University of Korea)

Multi-source Food Hazard Event Extraction for Public Health

Hwon Ihm, Kyoungrok Jang, Kangwook Lee, Gwan Jang, Min-Gwan Seo, Kyoungah Han, and Sung-Hyon Myaeng (KAIST)

Context-based Healthy Lifestyle Recommendation for Enhancing User's Wellness

Chae-Gyun Lim, Zae Myung Kim, and Ho-Jin Choi (KAIST)