CALL FOR PAPERS
The 1st International Workshop on Dialog Systems (IWDS 2018)
January 15, 2018, Shanghai, China
In conjunction with the IEEE BigComp 2018 - 5th IEEE International Conference on Big Data and Smart Computing
Motivation
When people look for information or find particular services, they used to put queries into search engines and choose a desired one among candidates. Although this way of human computer interaction (HCI) makes it possible to find their desired ones much efficiently than before, now they want more convenient way. Dialog system is the one, which makes people to communicate with computers through natural language or voices. The dialog system is successfully applied to various applications, such as intelligent speaker (e.g., Amazon echo, Google home) and intelligent counsellor, courtesy of great advance of machine learning techniques. It usually consists of several cascade steps (e.g., speech to text, natural language understanding), and it is necessary to find a way of improving of the steps and effectively incorporating them. We want to discuss and share the knowledge about how to solve these issues.
Theme, Purpose, and Scope
This workshop aims to create opportunities to discuss about the state-of-the-art studies, and to share on-going works. We hope that this will enhance collaboration among the researchers related to dialog systems. There are many challenging issues, such as out-of-domain detection, distant voice recognition, and end-to-end systems. We want to discuss about how to solve such issues, and share the experiences of applying the dialog system to real-world applications.
We invite submissions on topics that include, but are not limited to, the following:
Intelligent dialog systems
Chatbot systems
Speech recognition
Speech synthesis
Natural language understanding
Information extraction
Dialog management
Language resources and representation scheme for dialog systems
---
PAPER SUBMISSION
All papers must be original and not simultaneously submitted to another journal or conference. Prospective authors are invited to submit their papers, 4 pages, in English according to the IEEE two-column format for conference proceedings. The author list may appear in the paper, but can be omitted if the authors want to. The direct link for paper submission is https://cmt3.research.microsoft.com/IWDS2018/Submission/Index. All submissions will be peer-reviewed by the Program Committee of the workshop. All accepted workshop papers will be published in the IEEE Xplore Digital Library as conference proceedings.
---
IMPORTANT DATES
Submission of Workshop Papers

November 5, 2017

Notification of Paper Acceptance

November 19, 2017

Camera Ready Submission

November 27, 2017

Author Registration

November 27, 2017

Workshop

January 15, 2018
---
ORGANIZATIONAL COMMITTEE
Program Committee
MunHyoung Kim, Researcher, Naver
HyoungGyu Lee, Researcher, Naver
JoongHwi Shin, Researcher, Naver
JongMyoung Kim, Researcher, SK Telecom
SeYong Park, Professor, Kyungpook National University
KyoJoong Oh, Researcher, KAIST
HyungJik Lee, Researcher, ETRI
KyuChang Kang, Professor, Kunsan University
(more PC members will be announced)
Organizing Committee
Young-Seob Jeong, Professor, SoonChunHyang Univ.
Ho-Jin Choi, Professor, KAIST
---
VENUE
The workshop will be held in Crowne Plaza Shanghai Fudan, Shanghai, China, in conjunction with the IEEE BigComp 2018. You will find more details (e.g., room number) at the conference.
---
INVITED TALK
Multi-domain Spoken Dialog System for Intelligent Assistants
Speaker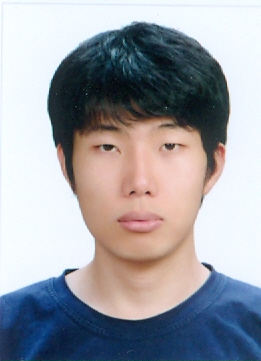 Abstract
Spoken dialog systems are widely and actively studied now in both academia and industry. However, in order to deploy conversational interface to commercial systems we need to tackle a variety of problems including handling various topics of human-machine dialogues and exploiting business logic to the dialog systems, etc. In this talk, I will present several problems we have met and the approaches we have tried to solve them.
Bio
Kyungduk Kim is a dialog system research and engineer of Naver corporation in South Korea. He has studied natural language processing, especially dialog systems in Pohang University of Science and Technology from 2005 to 2012. After 3+ years as a senior researcher at Samsung Electronics, he moved to Naver labs and became a tech leader of dialog system team. He contributed to development of conversational interfaces for various devices including smart TVs and speakers. Now he is focusing on deployment of commercial conversational interface for intelligent personal assistant in Clova, the AI team of Naver.
---
PROGRAM
January 15 (Monday), 2018
Opening (09:00~09:10)
Welcoming address

Young-Seob Jeong (Professor, SoonChunHyang Univ.)
Invited talk (09:10~10:00, chair: Young-Seob Jeong)
Multi-domain Spoken Dialog System for Intelligent Assistants

Kyungduk Kim (Researcher, Naver)
Coffee break (10:00~10:10)
Session I: Information Extraction (10:10~11:25, chair: KyoJoong Oh)
Finding a Related News Article of Posts in Social Media: The Need to Consider Emotion as a Feature

ByungSoo Ko, Chanyong Park, Dongkeon Lee, Jaewon Kim, Ho-Jin Choi, Dongsoo Han (KAIST)

LSTM-based Model for Extracting Temporal Relations from Korean Text

Chae-Gyun Lim, Ho-Jin Choi (KAIST)

Sense Space for Word Sense Disambiguation

Myung Yun Kang, Tae Hong Min, Jae Sung Lee (Chungbuk National University)
Session II: Text Classification (11:25~12:40, chair: ChaeGyun Lim)
Out-of-Domain Detection Based on Sentence Distance for Dialogue System

Kyo-Joong Oh, Dongkeon Lee, Chanyong Park, Young-Seob Jeong, Ho-Jin Choi, Sungtae Kwon, Sawook Hong (KAIST, Leevi)

Improved Bayes Method Based on TF-IDF Feature and Grade Factor Feature for Chinese Information classification

Zhaowei Qu, Xiaomin Song, Shuqiang Zheng, Xiaoru Wang, Xiaohui Song, Zuquan Li (Beijing University of Posts and Telecommunications)

Chinese News Classification

David Cecchini (USTB)
---